Restaurant Consultants You Can Trust

Bringing Trust, Transparency and Quality to the F&B consulting industry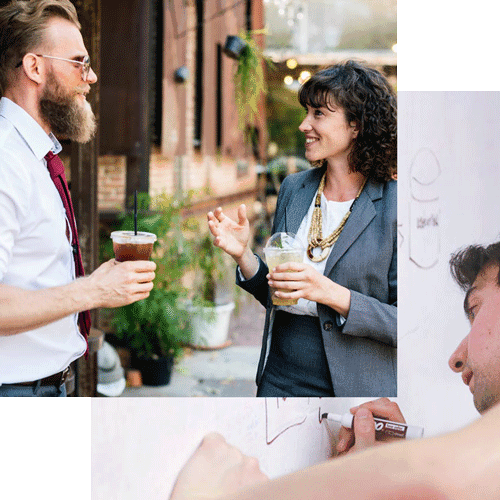 Finisya Hospitality Solutions is a Dubai based hospitality consulting company providing effective operational solutions to restaurants and hospitality businesses within the UAE. We seek to help restaurateurs fulfill their potential and advance their F&B businesses by providing innovative and functional operational solutions, which improve business efficiency and profitability. Our team is composed of a fantastic group of professionals having in-depth industry knowledge and a passion to assist and drive hospitality businesses. Whether you are an established restaurant planning for expansion or a boutique café that needs to be launched, our restaurant consultants can help with your pre-opening and post-opening requirements and on the whole ensure continued success.
If you are a restaurateur or a hospitality business owner that seeks to work with a restaurant consulting firm with a proven track record, then you are in the right place. To learn more about our services or to schedule an appointment, send us an inquiry today!
Our Hospitality Consulting Service Inclusions
At Finisya Hospitality Solutions, we undertake a creative yet practical approach to restaurant consulting and marketing. We tailor our services to suit your businesses' immediate and future requirements. Whether you are opening, re-opening, or look for expansion, our team of consultants can help your business stand out with a distinctive concept and innovative marketing strategy.
We provide A to Z support to businesses within the restaurant and hospitality sector, starting from concept development, menu engineering, and financial feasibility studies to managing contractors, setting up suppliers, and hiring and training the right staff. Once the restaurant or café has opened its doors to customers, we render a complete range of services covering all areas of operations, including human resources, finances, and marketing, to maximize business performance.
Why Choose Us for Your Restaurant?
For Both Big & Small
We provide our full package of consulting services to restaurants of all shapes and sizes. Our broad range of experience across the F&B environment enables us to deliver sustainable, best-practice solutions that are designed to achieve practical results.
An Extension of Your Team
We place particular importance on listening to our clients' needs and working closely with them to deliver the desired results. Unlike acting as a third-party service provider, we see ourselves as a part of your team, giving us further motivation to ensure the success of your vision.
An Envious Track Record
At Finisya Hospitality Solutions, we have an established and distinguished client base that includes some of the UAE's leading restaurant operators and hospitality businesses. The success of our existing clientele is a testament to our genuine and credible service.