We Guide Imaginations and Make F&B Ventures Successful
INTRODUCTION
A successful restaurant is the best experience an F&B investor can live, however it is also an extremely demanding and risky business. Today over 70% of restaurant businesses in UAE close within 5 years of operations due to multiple factors mostly related to poor or costly start-up decisions, emotionally driven expectations as well as lack of operational experience and resource management. The worst of all reasons are misguided recommendations or inflated forecasts by some industry experts. We want to use our expertise and credibility to provide a transparent realistic and professional consultancy and management to F&B ventures.
We provide credible consultancy, maintain a frank and direct culture, grow with candid people to reliably guide and transparently run successful F&B ventures. 
We at FiNiSYA bring our profound industrial knowledge, years of F&B operational expertise, artistic design skills and human resource management competence to guide successful ventures in the restaurant world. 
Our holistic restaurant start up and management approach aim at realistically assessing F&B ideas' potential for success, focusing at best start-up cost management then insuring  highly efficient operations while maintaining strong quality standards. All while F&B investors have direct and explicit access to all aspects of their business.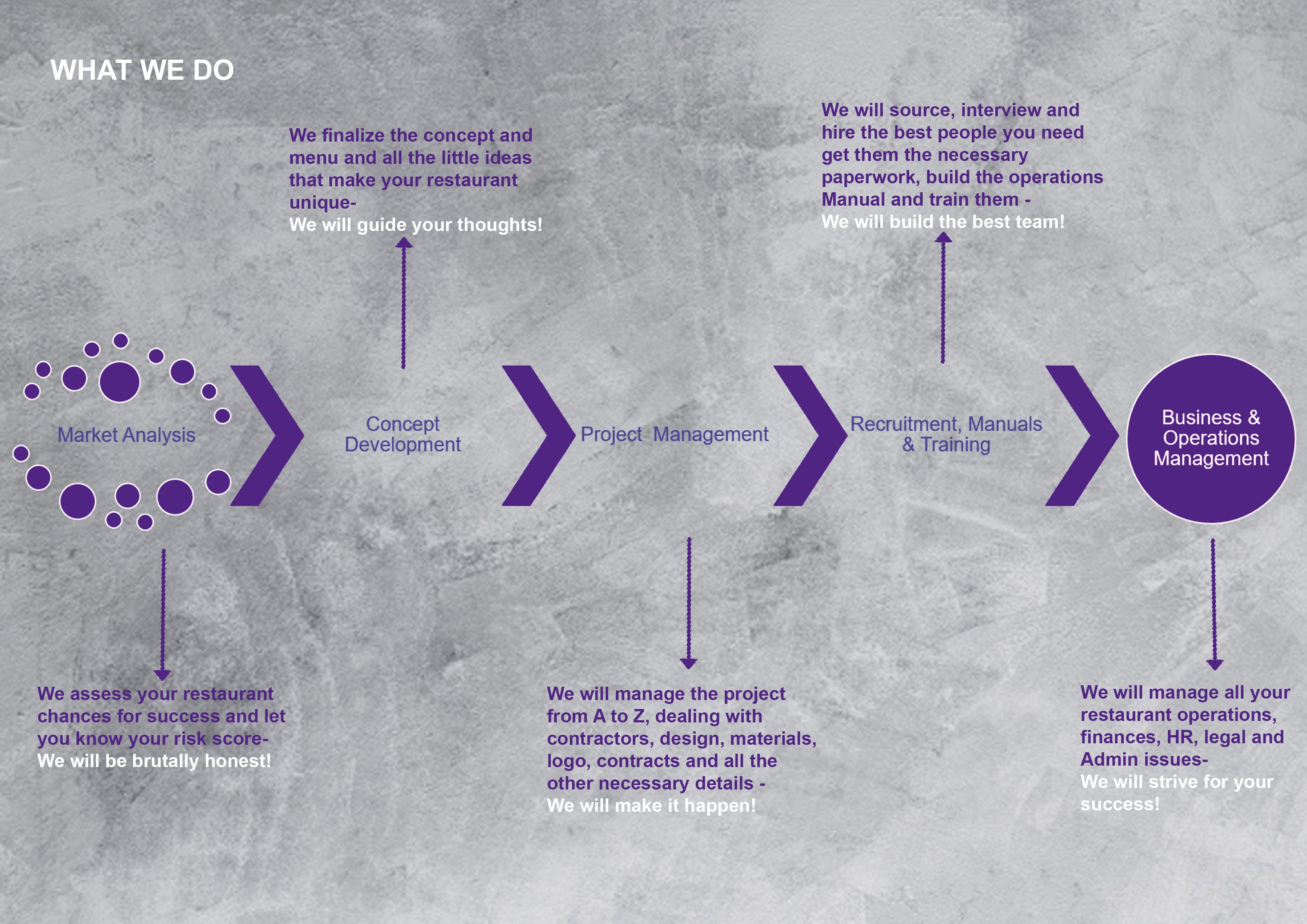 Our Team
THE LEADERSHIP TEAM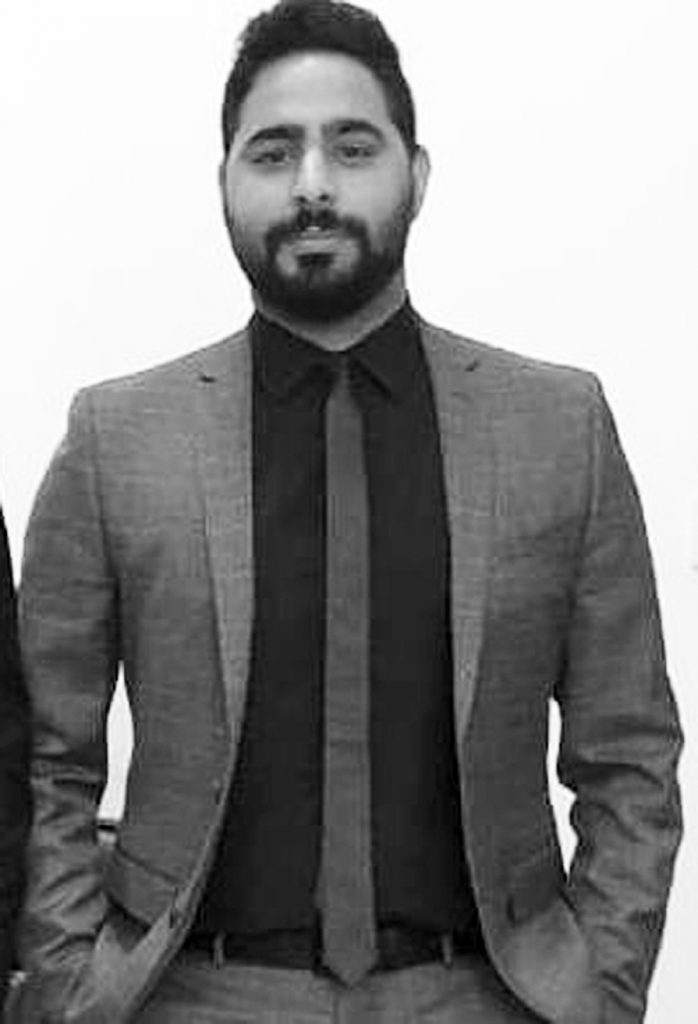 Omar Maharsi
Managing Director
Having more than 13 years of experience in the Food & Beverage Industry, Omar managed to play an integral part with his previous companies in opening and managing over 30 F&B Brands across UAE, some of the notable variety concepts he worked on
Pistache A Chocolate Retail Shop with over 5 Branches across UAE 
Leopold's of London:  A Leading Casual Diner in UAE with over 4 Branches
Smoking Dolls: A Thai Cuisine Restaurant
Forty Fruity:   A Fresh Juices and Salads Shop with over 20 Branches in UAE
Shake Shack:   An Award Winning American Burger Chain
No Fifty-Seven Boutique Café:   A Casual Dining coffee shop Burger Hood:  
A locally Established Burger Chain
Tawa Bakery:  A Unique Gluten Free Bakery and Coffee Shop 
Majlis AlFareej:  An Emirati Restaurant Concept 
Kuai:  A Chinese Cuisine restaurant in the heart of Dubai
The Gramercy:  A Gastro Pub in DIFC 
Zattara: A Modern Lebanese Concept with more than 3 branches and franchises 
Z-Pizza:  A Franchise Pizza Concept from USA 
Berri's:  A Franchise American Diner from Los Angeles 
Parlour: French cuisine coffee shop
Dart Café : A Specialty Coffee Shop in Abu Dhabi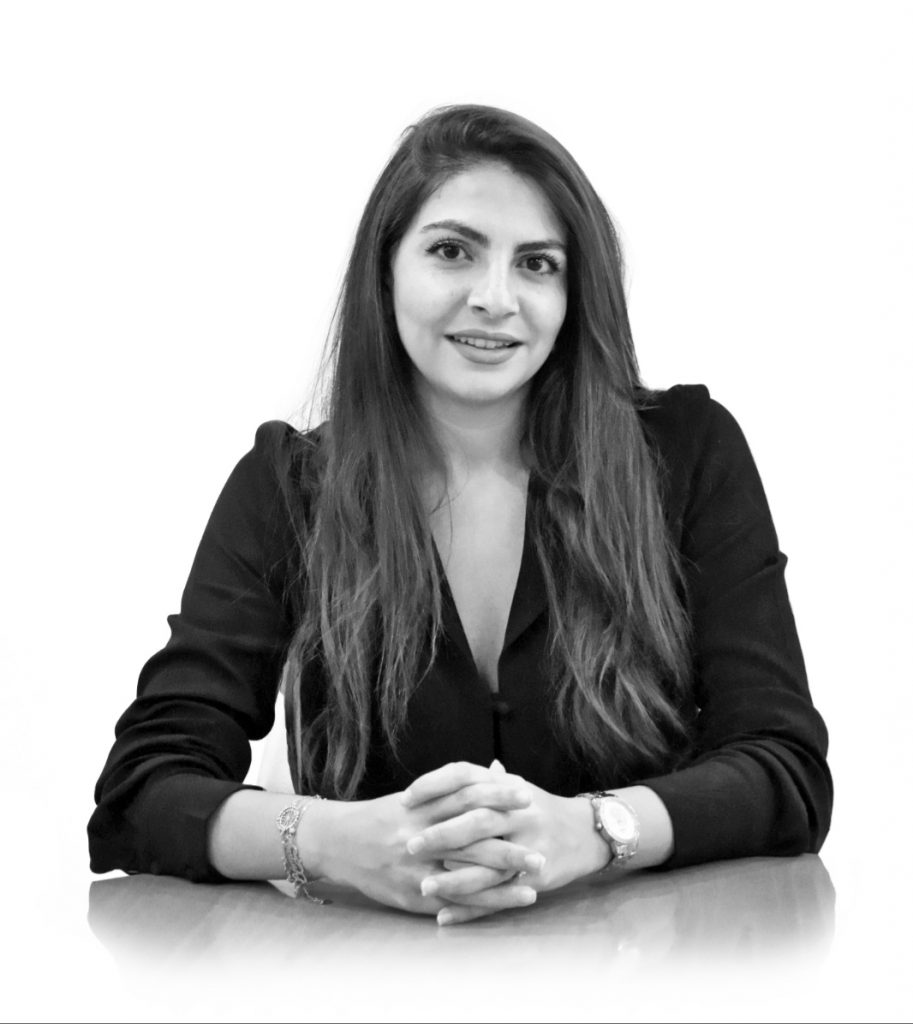 Aya Al Wazzi
Design & Branding Manager
Aya is a certified Architecture Engineer, a talented designer and an experienced restaurant design and brand creation artist. 
Aya leads the designing phase of F&B projects including concept, exterior and interior design, as well as architectural drawings and site supervisions. She was the lead designer for several F&B outlets in UAE, the most notable ones are; Block Burger, Dough Pizza & Deli. She is also experienced and creative in building brand concepts and profiles.
Aya brings her limitless passion for design along with her technical competence to create ingenious ideas.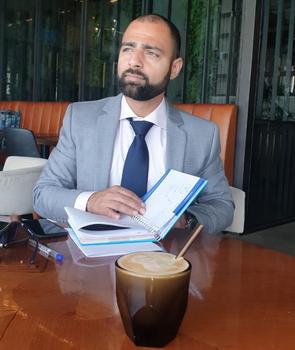 Ahmad Maharsi
Managing Partner- Human Resources & Finances
An experienced Human Resources Leader; holding an MBA degree and having over 16 years of broad HR leadership, organization planning, change management, employee engagement and people development experiences. 
Ahmad is experienced in leading HR departments across Middle East and Africa region while managing and developing HR teams at several multinational organizations including a Fortune 500 company and a global F&B and FMCG retailer. Ahmad took the lead for staffing, and managing day to day HR activities, payroll and training of several F&B outlets while in Bahrain, the most notable ones are Kosebasi, Paul, the Butcher Shop & Grill and Costa Cafe.
Ahmad is a sharp HR strategic planner, hiring expert, and a career development coach and trainer.