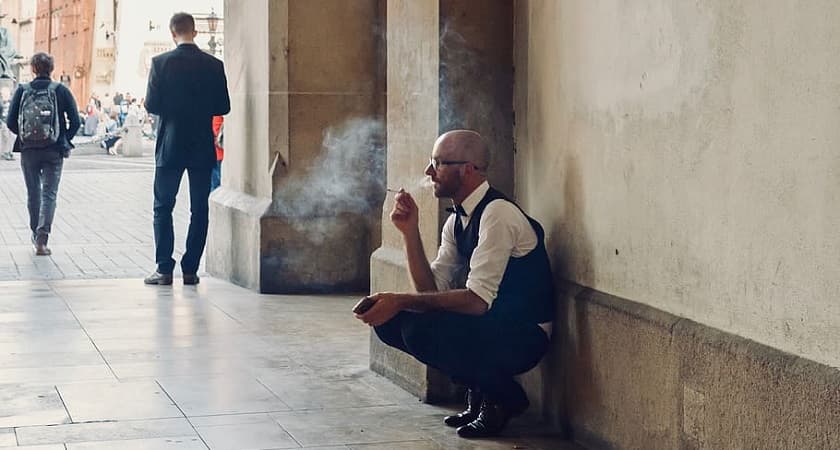 During the past 8 months, we had the opportunity to visit over a hundred restaurant and met numerous restaurant and coffee shop owners to discuss business performance issues, one of the common challenges was lack of employee commitment and motivation – i.e., lack of 'staff engagement'- For many restaurant entrepreneurs, getting their team fully engaged is among the toughest tasks in the business, the majority either do not fully comprehend the subject or do not have the know-how to really change the situation.

Before the pandemic, the average F&B industry employee turnover in UAE was close to 15%; today it is in the range of 2%. That is not so good news; as many restaurants struggle financially, the best people practices sit in the drawer, and the right people actions become less of priority at times when employees do not have many options for a change. We have seen a lot of restaurants ignoring their staff needs using business survival as an excuse. This is a serious mistake in our view as those restaurants are not only on the verge of losing their best talents when the upturn returns but worst, end up having a larger group of disengaged people that will further increase the financial burden at times when they need the business to perform at its best.
Staff Engagement is Key for Financial Success
Global research suggests that, on average, 87% of employees are not engaged in the job. Disengaged staff can be counterproductive, working against the restaurant goals; they usually spoil the restaurant culture with negativity and therefore block the restaurant from optimizing its potential while also wasting a lot of its resources in hidden costs. Recent extensive research by Gallop suggests disengaged staff costs businesses 34% of their total pay. These costs will not show up on financial statements.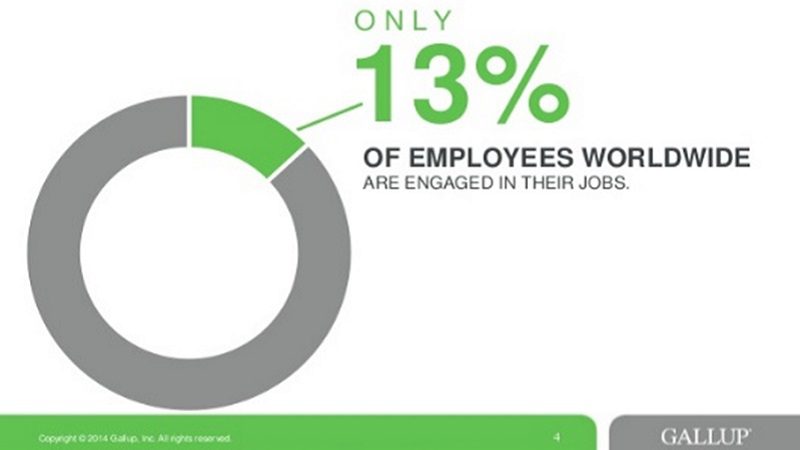 So, what's employee engagement, and what makes people actively engaged in their jobs? Employee engagement is defined as "creating conditions for employees to give their best on the job each day, committed to their organization's goals and values, motivated to contribute organizational success with an enhanced sense of their own well-being" in simple words leadership decisions and behaviors that influence people to give 100% or more on their jobs.
There is a lot of research and information out there on what builds or maintains employee engagement, but if I want to sum it up and add my own experience, it comes down to two things: People are engaged as long as they feel valued, and as long as they feel they are growing or progressing towards a personal goal in the future.
1 – 'I'm valued here':
People feel valued when they believe that what they do is important, and their contributions are crucial to the business no matter which role they are playing. When they feel their skills, knowledge, and experience is an asset to the restaurant, when they are involved in major decisions and their opinion matters, when they feel they are part of a community that listens and supports their requirements, it is not possible for people to feel valued if they see their restaurant as a heartless money-making machine that doesn't care about their personal needs.
2 – 'I'm growing here':
People feel they are growing when they believe there is a better future awaiting them, when they feel the restaurant truly cares about their future, and when their manager spends a good deal of time coaching and advising for growth while taking the time to help them develop their career plan instead of just achieving short term objectives. A learning environment is when a restaurant helps in training its people develop necessary skills but, more importantly build the belief that people can achieve their goals.
If you noticed in our explanation above both needs are feelings based on beliefs, it is not a secret that we are highly emotional creatures, so we tend to act based on how we feel, and our feelings are based on what we think and believe. That is where true leadership needs to come in and make all the difference.
We have heard some managers wrongly say let us fire all actively disengaged employees. Well, that might work if you are able to identify them, and still, there are no guarantees you will not continue to generate more if you do not have a good working environment! Being disengaged is not a trait, and it is not necessarily linked to meeting short term work objectives, it is rather a situational behavior that is very volatile and ever-changing, staff in your restaurant could be hopping between engaged and disengaged depending on how they think and feel during a specific period. Research suggests that almost everyone gets actively disengaged at some point in their career. The key is to influence most of your people into being actively engaged and highly productive most of the time.

Another important point to make is that almost everyone joining your restaurant comes in actively engaged; I have not heard anyone ever say I am joining this place tomorrow, and I might be disengaged. Something happens along the way that causes people overtime to become disengaged.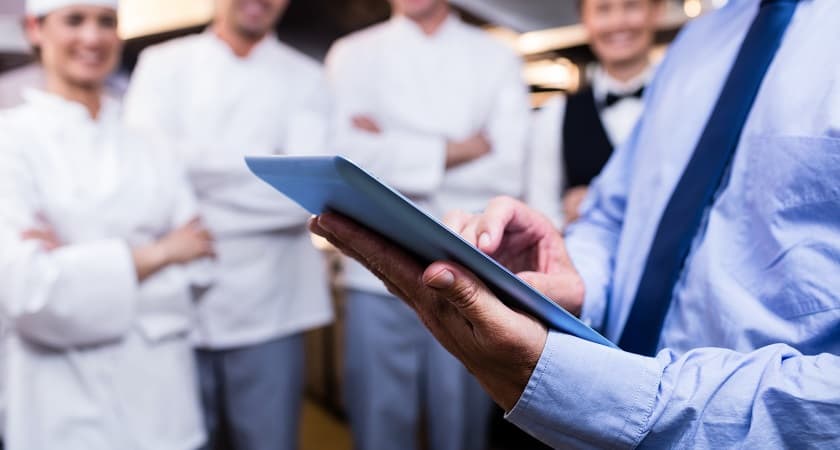 The Challenge
Given what is mentioned, the question is why most restaurants miss 'employee engagement' as a focus area? Why many restaurant leaders do not make it their bread and butter, or at least make sure it is really the end goal for every interaction and every transaction because it is that important?

On the one hand, it is a relatively new subject in the UAE hospitality industry; many business owners may not have had the opportunity to know and realize the importance and impact of this subject on their bottom line. On the other hand, it is tough to measure and quantify; it is one of those human elements that are hard to assess and explain.
An honest and transparent staff satisfaction survey can help in identifying problems and underlying issues affecting employee engagement, but in my view, what is more, effective is creating a strong culture where focusing on teamwork and encouraging two way direct and transparent communication are made a priority.
Finisya Hospitality Solutions provide restaurants with the services and means that help them build a strong culture contributing to high employee engagement. We also support in conducting engagement surveys, coaching, and staff training programs.
Ahmad Maharsi
Co-Founder & Managing Partner
Finisya Hospitality Solutions